---
From personalized plans to group health journeys
Existing Quote and Enroll platforms and tools can be cumbersome, expensive, and difficult to maintain. We built the Health Insurance Quote and Enroll (HIQE) solution on the Now Platform to create a smooth broker experience while delivering a product that's easy to configure, set up, and maintain. Empower your teams to drive results for new plans, markets, and networks - all of this while delivering outstanding experiences for Sales, Brokers, and Employer Groups.
Online Quotation Management
An automated process empowers brokers and internal sales teams to quickly compare, quote, and securely enroll clients and track transactions, with seamless data collection, user-friendly interface, no code workflows, and configurable dashboards.
---
Enrollment and Renewals Management
A versatile set of tools simplify and optimize the complex enrollment process by enabling teams to capture relevant information, onboard  small group customers, and renew expiring plans based on the past case history.
---
Security and Regulatory Compliance
Role-based access controls in HIQE and the Now Platform's built-in data security, privacy, and encryption assist with preventing unauthorized access and data leaks.
---
Reporting and Analytics
Interactive dashboards provide insights on lead volumes, conversions and win rates, quantitative processes, and performance data. Prioritize tasks and activities to make smarter decisions with Now-powered analytics, intelligence, and reporting.
---
Built on Now® Certified
Configuration flexibility, Scalability, IntegrationHub, Advanced High Availability, Security, and Enterprise-grade Cloud are some of the key elements of the solution, that help align with your business vision, goals, and portfolio.
---
Connected portals for everyone in your ecosystem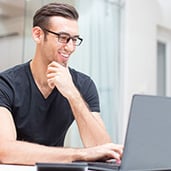 Brokers
Make it easy for brokers to choose you over the competition and sell your products faster.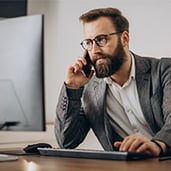 Sales
Give the right tools for your Sales team to reach new customers and simplify policy enrollment and management.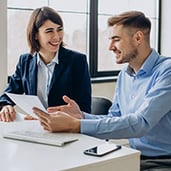 Employer Group
Allow self-service capabilities for Employer Groups to update profile information, choose plans, and initiate renewals.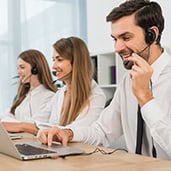 Customer Support
Empower Support teams to manage customer interactions, monitor activities, and provide faster case resolution.