Go live with ServiceNow HRSD in 8 to 12 weeks
What is SMART Success for HRSD?
INRY's SMART Success for HRSD helps organizations meet the business imperative of establishing connected and unified employee experiences to drive employee engagement and productivity while delivering departmental efficiencies. It eliminates the risk of adopting the platform with a packaged service offer that reflects our experience as the go-to partner for ServiceNow's HRSD customers. Our service offering includes 90 days of initial CloudCover managed services coverage, during which INRY provides post-launch adoption support and measures actual results against your business objectives.
Why INRY?
Rapid Time to
Value
With delivery in 8-12 weeks, depending on the organization's size and complexity​
Easy to
Work With
With partnering models that include fixed firm pricing and time and materials service delivery​
INRY
Assurance
Through a proven methodology, experienced team, and accountable partner
Aligned to Your Business Outcomes
EMPLOYEES
Better employee experience for all phases of the employment lifecycle
Improved SLA for the capture and resolution of HR inquiries
HUMAN RESOURCES
Proven methodology that can accelerate HR request management
A solution eliminates mundane HR tasks and frees resources for strategic planning
IT
A team that can seamlessly integrate ServiceNow into your enterprise
A future-safe solution that can scale with your organization's evolving needs
COMPLIANCE
Standardized, secure HR processes that eliminate compliance and risk "gaps"
HIPAA, GDPR, and CCPA compliant for employee privacy protection
---
Our Crawl, Walk, Run Approach to HR Service Delivery​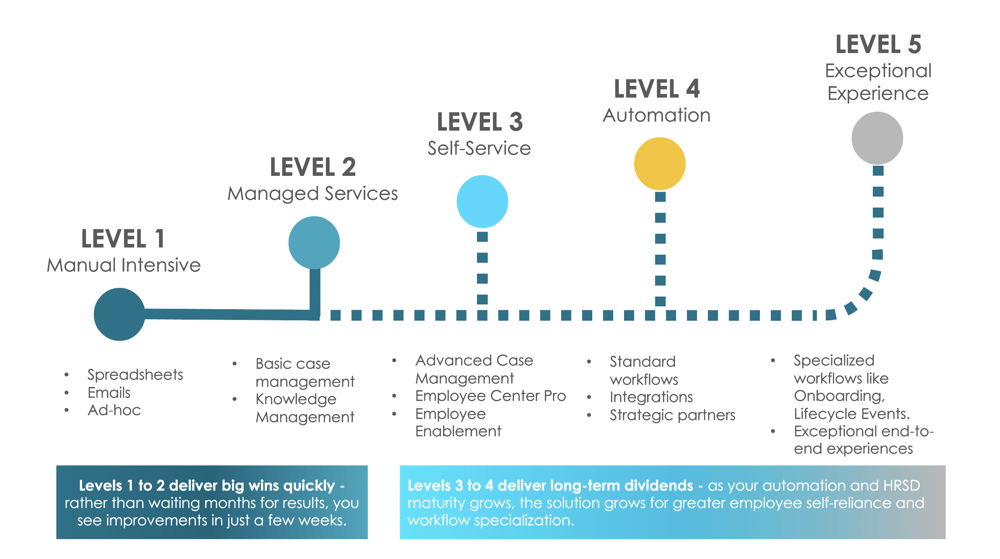 ---
INRY CloudCover
Get 3 months of post-go-live support that delivers a full spectrum of managed services
---
Annual CloudCover subscription​
With an annual subscription to INRY CloudCover, you can access a full range of managed services and additional support. ​
Architect Reviews
Align with ServiceNow roadmap, proactive platform reliability and maintenance reviews, instance and architecture strategy review.
Learn more
Learn more
Platform Reliability Engineering
Delivering instance health with patches, upgrades, security and ongoing best practices.
Learn more
Learn more