Go live with ServiceNow HRSD Healthcare in 8 to 12 weeks​
Go live with ServiceNow HRSD Healthcare in 8 to 12 weeks​
INRY SMART Success for HRSD Healthcare is a packaged service offering designed to help healthcare organizations maximize the value of the ServiceNow HRSD platform by increasing end-user adoption, improving the employee experience, and delivering departmental efficiencies in just 8 to 12 weeks.
What is ServiceNow HR Service Delivery (HRSD)?​​
ServiceNow HRSD is a one-stop-shop for any service an employee needs. HRSD in Now Platform helps organizations by giving them a single place to find answers, request items and services, and chat with a professional. Strengthen employee productivity with enterprise-wide workflows that reach across any digital channel. Deliver unified work experiences from anywhere and see more ROI.​
What is SMART Success for HRSD Healthcare?​
INRY SMART Success for HRSD Healthcare provides a comprehensive approach to implementing and optimizing ServiceNow HRSD for healthcare organizations. It starts with a thorough assessment of the healthcare organization's HR needs and regulatory requirements, followed by the development of a customized roadmap for ServiceNow HRSD implementation. INRY's experts provide guidance on best practices and offer ongoing support to ensure the successful adoption and optimization of the platform.​

Our service offering includes 90 days of initial CloudCover managed services coverage, during which INRY provides post-launch adoption support and measures actual results against your business objectives.​

INRY SMART Success for HRSD Healthcare also offers a range of features to manage employee requests, automate HR workflows, and provide self-service capabilities to employees. The platform can be integrated with other healthcare systems, such as electronic health records (EHRs) and billing systems, enabling healthcare organizations to manage their HR services holistically and efficiently.​
Why INRY?
Rapid Time to
Value
with delivery in 8-12 weeks, depending on the organization's size and complexity​​
Easy to
Work With
with partnering models that include fixed firm pricing and time and materials service delivery​​
INRY
Assurance
through a proven methodology, experienced team, and accountable partner​
---
Our Crawl, Walk, Run Approach to HR Service Delivery ​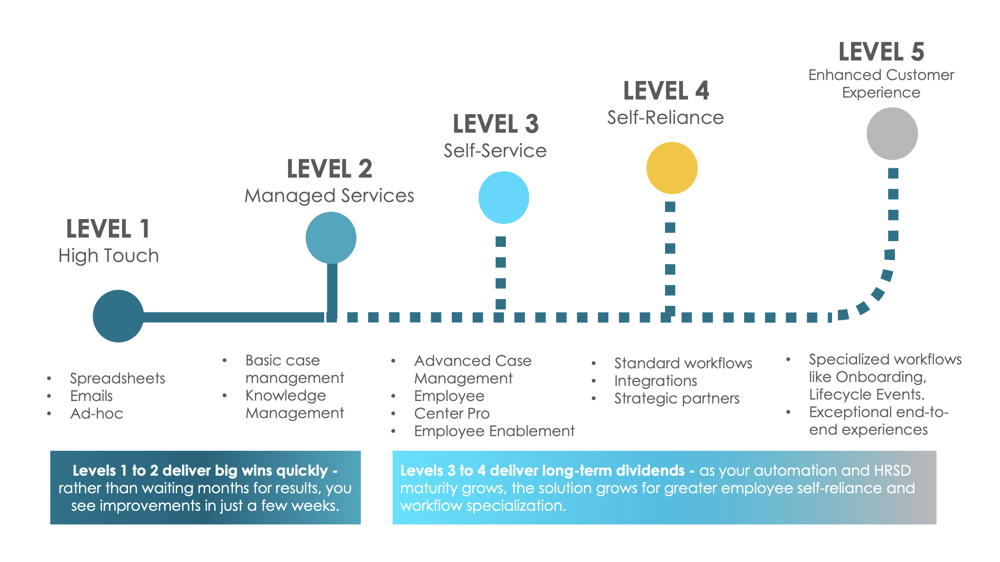 ---
INRY CloudCover
Get 3 months of post-go-live support that delivers a full spectrum of managed services
---
Annual CloudCover Subscription
With an annual subscription to INRY CloudCover, you can access a full range of managed services and additional support.
Architect Reviews
Align with ServiceNow roadmap, proactive platform reliability and maintenance reviews, instance and architecture strategy review.
Learn more
Learn more
Platform Reliability Engineering
Delivering instance health with patches, upgrades, security and ongoing best practices.
Learn more
Learn more