---
INRY's approach to Identity and Access Governance
Organizations can bring all their identity needs onto a single platform. Curb the risk of excessive access permissions by allowing - the right people, the right access, to the right resources, at the right time.
Enhance user experience

- Centralized intuitive self-service portal

Streamline IT workload

– Reduce the number of tickets sent to the IT helpdesk

Eliminate excessive access

 - Embed access controls into the provisioning process

Accelerate access approvals

 - Automate with predefined workflows

Improve cost savings

- through Integrated software asset management
---
The secret sauce is the data model​ that stores all Applications, Application roles, Users, Birthrights, Approvals and Change history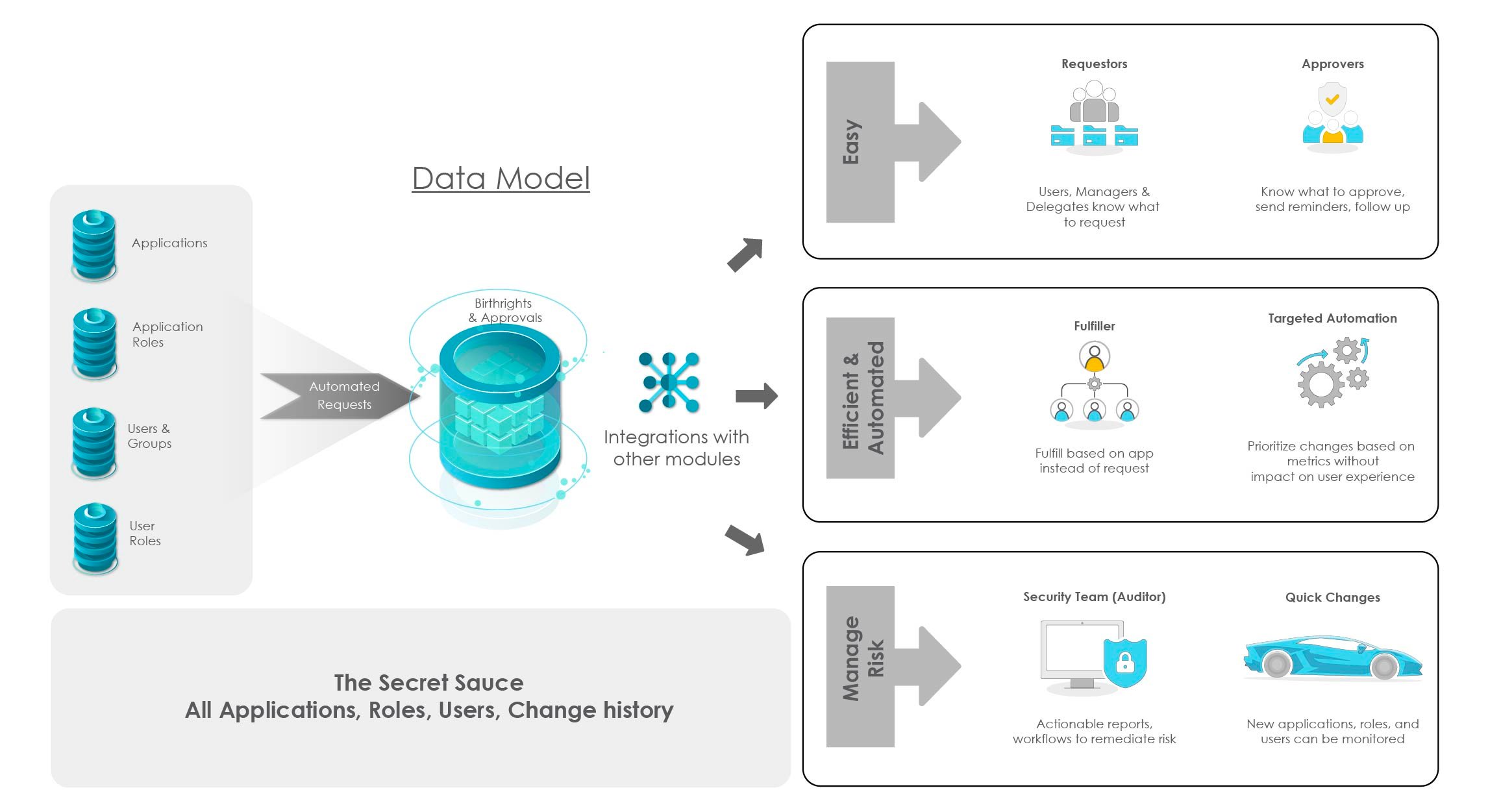 ---
A high-end Hotel and Casino operator's transformed its IAM journey
David Tyburski and INRY collaborated to design and develop the Identity & Access Governance solution, Built on Now®, to transform access request management, now available on the ServiceNow store. What's unique about the solution is that it manages the entire lifecycle of access requests and automates provisioning based on birthrights. Using the IAG solution, learn how David's organization mobilized 15,000 people within one month during the pandemic and shrunk their open-access management request backlog to zero. Hear from David Tyburski, VP of Security & CISO, Wynn Resorts about their incredible IAM journey.
---
An enterprise-scale solution that flexibly adapts to business changes
Access Management
Utilize a strong data model that includes user profiles, role-based access controls and re-defined access policies. Get visibility into login accounts vs. real users
---
Asset Management
Visibility into allocated assets to reduce inappropriate entitlements
---
HR
Automated birthright-based approvals to grant access/revoke privileges during new employee onboarding, transfers and offboarding
---
Governance, Risk and Compliance
Periodically analyze approval logs to review access, uncover risks and manage compliance
---
Security
Leverage ServiceNow platform capabilities such as Multifactor Authorization (MFA), Single Sign On (SSO), password management
---
A solution that simplifies work for everyone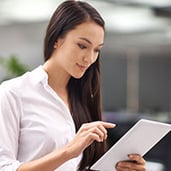 Requestors
Easily submit access requests and get automatic status updates during the request-to-fulfillment lifecycle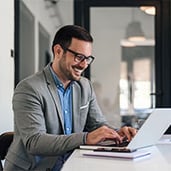 Manager
View the team's access to apps and services and take fast action when employees join or leave the team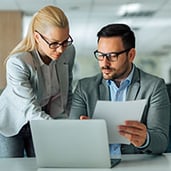 Service Fulfillers
Process access requests by analyzing risks and mitigating them before approving or rejecting a request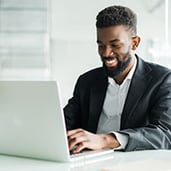 Application Administrator
Review the app's access logs periodically to decide whether a user's access must be retained or revoked