ServiceNow's Gen AI blog series highlights generative AI's powerful features to enhance digital workflows. In this blog, we discuss and showcase innovative features of ServiceNow Gen AI Vancouver release: Generative AI Controller, Text-to-Code, Flow Designer, and Document Intelligence, demonstrating ServiceNow's dedication to efficiently reducing manual efforts through automation. INRY understands the unique challenges and needs of your industry. We work hand in hand with you, making sure your AI solutions are tailored precisely to your requirements.
Super Charge Developer Productivity with Text-to-Code
The Text-to-Code feature empowers developers to convert written instructions into JavaScript. This capability simplifies building automated multistep flows, substantially reducing development time. It is especially useful for IT professionals who have a limited amount of coding experience.
Empowering Developers with Flow Designer
ServiceNow also brings another remarkable feature, Flow Designer, that empowers developers to craft automated, multistep flows effortlessly without the need for coding skills. It's the perfect tool for creating reusable automation scripts.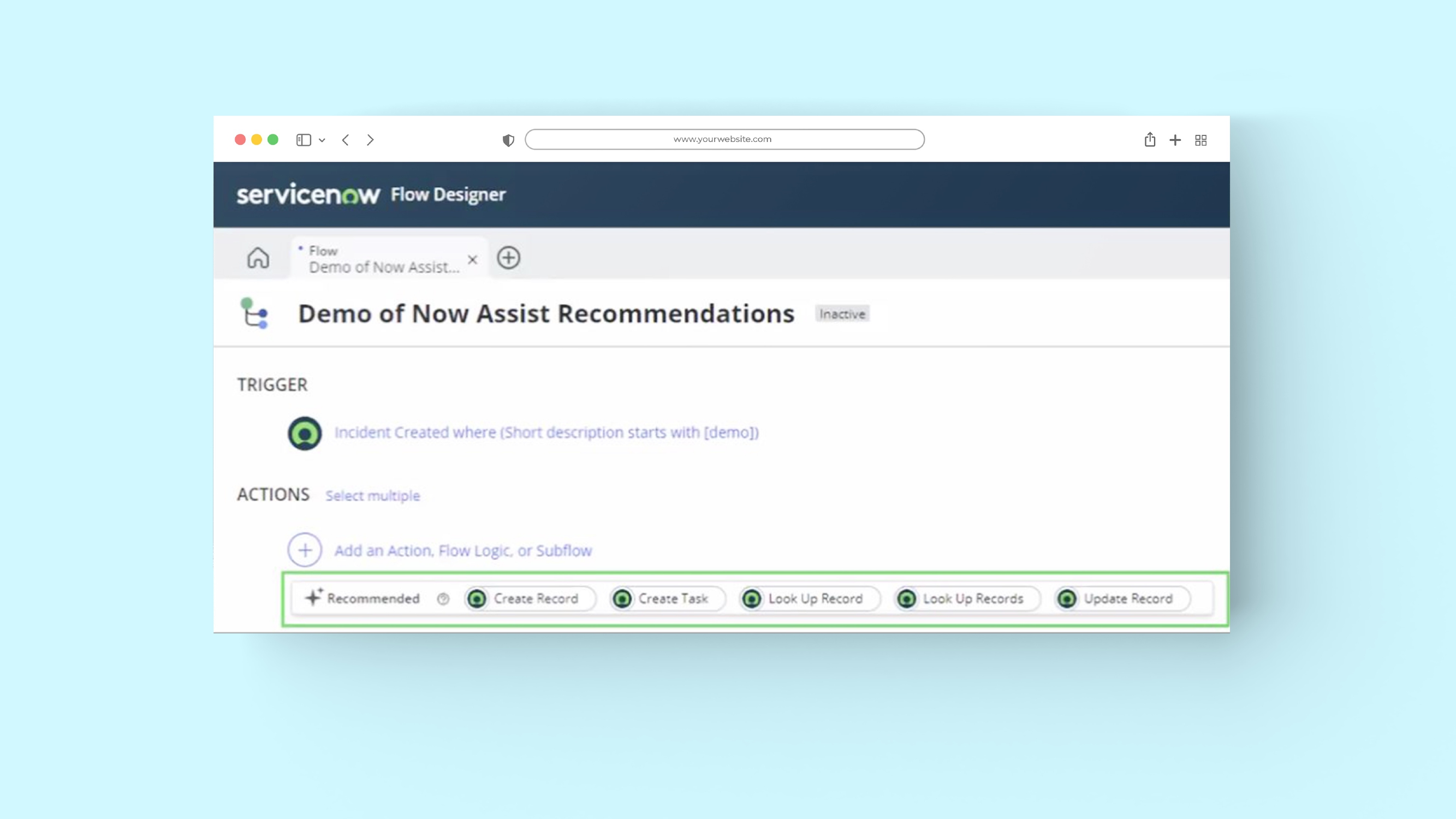 The latest Text-to-Code feature in Vancouver takes it to the next level. A game-changer for those seeking to power up their automation workflows.
Text-to-Code boosts developer productivity with intelligent recommendations:
Generate code on the Now platform using natural language

Deliver seamless, in-platform experiences for developers

Keep data secure on the platform using ServiceNow's native LLM for code

Effortlessly transform a string of commands into the necessary code and instantly preview the results while improving the speed of development.
Now Assist for Creators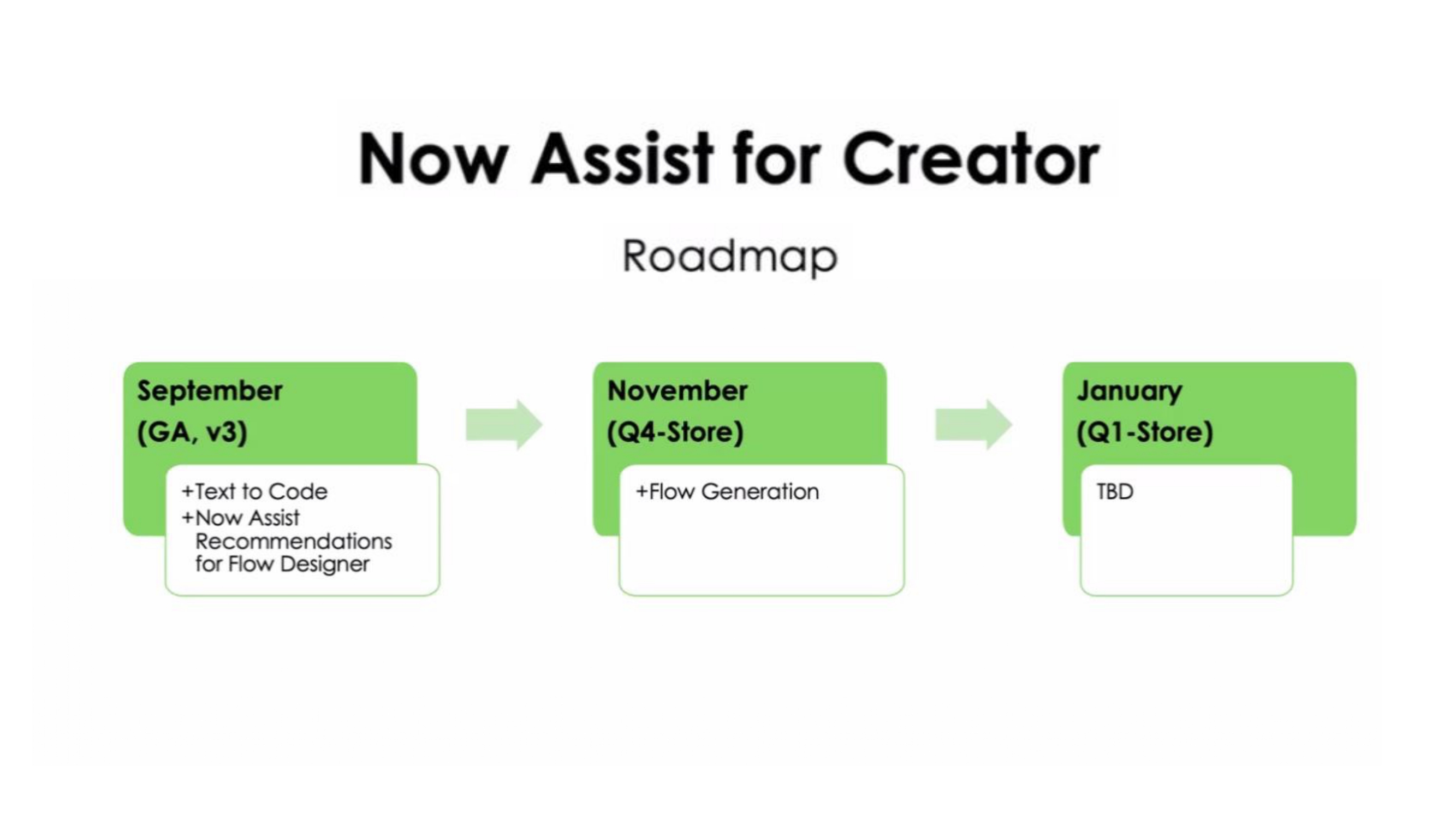 Now Assist for Creators is powered by ServiceNow's Code Assist Model, which is a BigCode project StarCoderBase LLM that was fine-tuned on ServiceNow Platform-specific data to optimize it for generative Glide code suggestions. It is designed to support ServiceNow developers with code-generation assistance.
Generate or complete code according to the intent expressed in a developer's prompt.

Developers manually initiate a code-generation request with a prompt, then review and edit the AI-generated code as needed for their use case before accepting and using the generated code.

This approach is designed to support coding best practices.

Advantages of Text-to-Code
The Text-to-Code feature in ServiceNow is a powerful tool for developers. It can help them create more complex automation and make the application more user-friendly. This will enable them to work more quickly and efficiently while still providing a high level of functionality. The plugin is easy to use and has a wide variety of benefits, making it an ideal tool for developers of all levels.
It is especially important to have a human review the AI-generated code (i.e., human-in-the-loop) to ensure the code is appropriate and functions correctly for the intended use case.
INRY, a ServiceNow elite partner, can help you harness the power of AI where it matters most, and now it's your turn to seize the opportunity. Let us guide you toward a future filled with AI-driven possibilities on ServiceNow. Get started with INRY today!
Looking forward to Learn more about Gen AI latest capabilities? Browse the latest ServiceNow Vancouver Release.