This month sees the release of a new version of the INRY Talent™ - Application Tracking System (ATS) from INRY and ThinkTalent. The latest update includes customer-driven functionality to improve selection and scalability.
INRY Talent™ - Applicant Tracking System (ATS) is a comprehensive recruiting solution built on the Now® platform. Leveraging the power of ServiceNow, INRY Talent™ can replace dozens of niche recruiting point solutions for things like chat, scheduling, surveys, and community building. INRY Talent™ allows recruiters to scale, recruiting managers to manage more effectively, and candidates to stay informed throughout the entire process.
INRY Talent™ - Applicant Tracking System (ATS) is easy to secure and deploy from the ServiceNow Store. Not only does it provide a robust solution to your recruiting needs, but it will also grow with you as customer innovation is key to development prioritization. Here are some of the highlights in this release:
Interactive Candidate Portal & Candidate Engagement:
Candidate experience is a critical differentiator for recruiting and winning top talent.
'Quick Apply' Enables candidates the ability to express interest in a role with just a few clicks. You can also have a detailed application or anything in between.
Candidate Interaction through the integration of chat, surveys, and announcements-

Use INRY Talent™ surveys to engage applicants, collect feedback, and identify areas to improve the candidate experience.
Leverage chat features to enhance candidate communication, suggest roles, or even submit interest in a position.
Microsoft Teams Integration allows for recruiter and manager communication to be captured and recorded within INRY Talent™. Confirming the information, interview feedback, or candidate progression mentioned in Teams can become part of the candidate record.
---
Simplified Recruiter Portal:
As many recruiters saw their workloads double in 2021, the average workload is now exceeding 60 open positions at any given time. INRY Talent™ - Applicant Tracking System (ATS) is built to provide recruiters a force multiplier in meeting the hiring challenges through visual prioritization, powerful task management, and unmatched scalability.
Easily create and assign tasks for workflow actions, set reminders, and assign tasks for others involved in the hiring process. You can actively manage tasks and reminders from the central Recruiter's Dashboard. Recruiting Managers can monitor and assist in task management and reassignment.

Visual Prioritization: Compare jobs or candidates by qualifications, time, or workflows – view one, two, or all jobs. Actionable insights highlight exceptionally qualified candidates and those who do not meet requirements.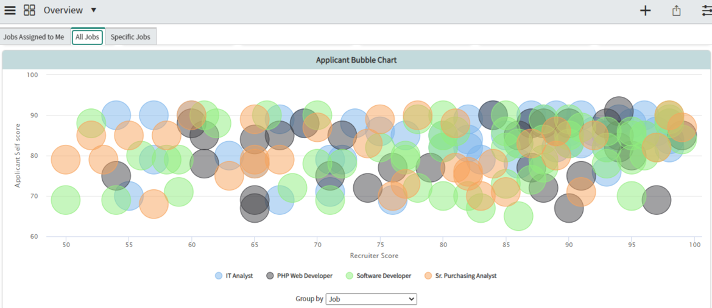 List View: Provide recruiters and interviewers with easy access to essential information on applicants. Recruiters do not have to scroll all over the page to find details such as previous companies, skills, location, interview result, job status, etc.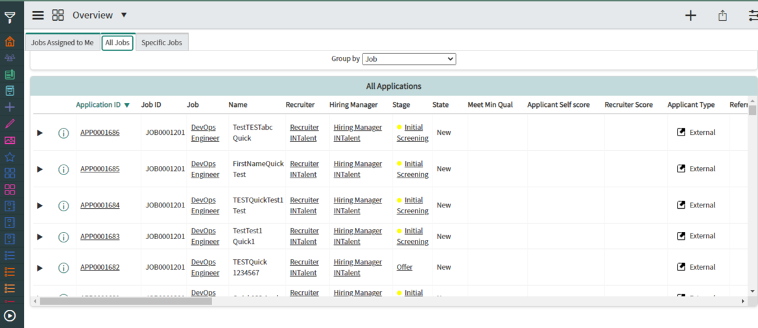 Bulk Offer Letter Generation:

Generate offer letters using approved templates
Routing offer letters for approval
Email offer letters to the applicant
Receive electronic acceptance of offers
Trigger workflow actions upon acceptance/declination
Evaluation Feedback: Collect and leverage interview feedback to quickly make the best hiring decisions. Interview scorecards help evaluate candidates according to established criteria and become key data points for future consideration.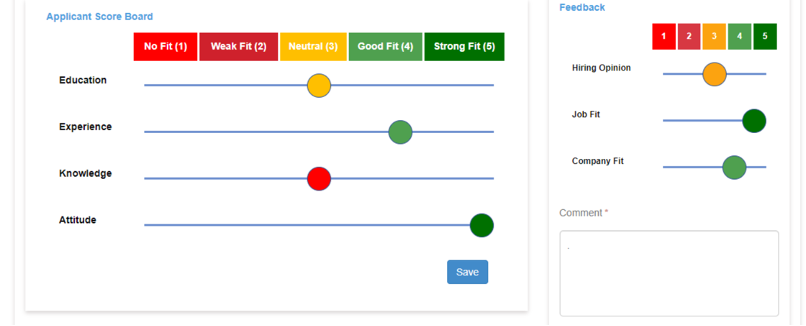 INRY Talent™ - Applicant Tracking System (ATS) is an ideal complement to your ServiceNow solution and your extended HR enterprise, adding a robust applicant interaction layer to existing HCM systems of records. With the latest release, INRY Talent™ - Applicant Tracking System (ATS) provides a powerful option for organizations looking to supercharge their recruiting efforts while building atop ServiceNow -- the world's leading "platform of platforms."
Contact us to arrange a demonstration to learn more about how INRY Talent™ can help your organization speed up hiring for recruiters and better engage applicants.