One of the things we love about SNUG meetings is the powerful conversations we have with users in the ServiceNow ecosystem. Our conversations with customers, ServiceNow, and partners like INRY help us not only learn interesting things about the platform but also drive value back to customers.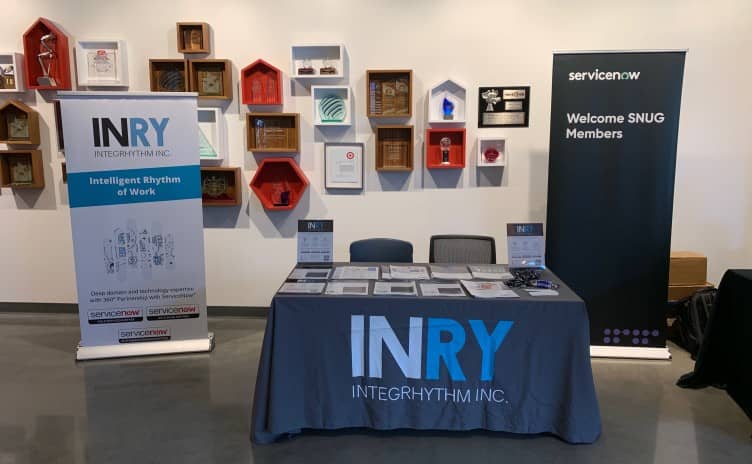 The Cleveland SNUG was extra special for INRY. Not only were we a proud sponsor of the event but also the meeting took place at our client, American Greetings', headquarters. Our recent upgrade to New York made it even more exciting as we had more interesting news and stories to share!
The SNUG meeting started with a session exploring the New York release. From dynamic translators, mobile onboarding app, instance data replication to guided application center, New York has a lot of new features and capabilities and everyone is still exploring.
There was excitement among the audience around learning how ServiceNow supports mobile but there was more buzz around how New York supports mobile. This is what people really wanted to see and understand including American Greetings.
With the minimum amount of customization, INRY recently upgraded to New York. We had a great time sharing our experience and answering related questions.
After the session on the New York release, it was time for American Greetings to share their CSM transformation success story with ServiceNow and INRY.
The speakers were Kristen Downing, Director of Customer Experience at American Greetings and Shea Laughlin, a Solution Strategist at INRY.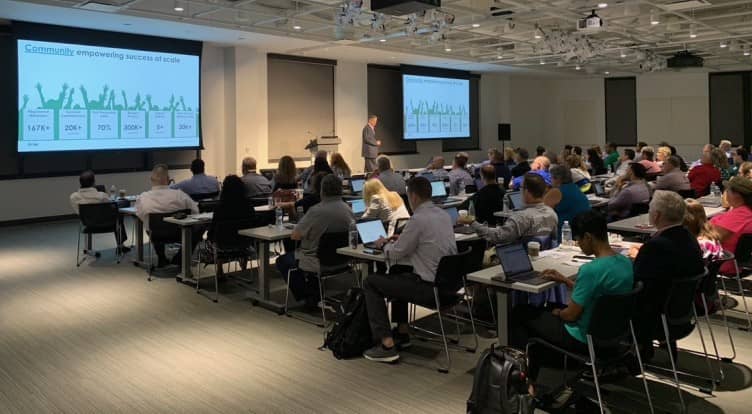 Previously, customer service at American Greetings was fragmented and siloed with individual contact centers across the US. The headquarters in Cleveland, Ohio housed one contact center, while several others were spread out across the US. This made it difficult to deliver a consistent and personal customer service experience.
With various greeting cards and gifting brand subsidiaries, American Greetings needed a modern solution to provide personal and consistent customer service. INRY's implementation of ServiceNow CSM helped them successfully modernize their customer service.
Merging call centers in the US and offshore, American Greetings retired multiple tools and formed a unified contact center powered by ServiceNow.
Outcomes:
60% Decrease in Emails sent within the first 3 months
60% Month-over-Month increase in portal requests
Reduction in email case time worked by 45%
The Audience Had Quite A Few Questions For Us
Q: Was American Greetings using CSM for anonymous or public customer support? For example, can we go to their website and ask for help as a customer?
A: American Greetings is currently using ServiceNow to support their employees in the field and not the general public. However, American Greetings may look into this in the future.
Q: How were American Greetings employees accessing ServiceNow in the field and were they supporting mobile?
A: ServiceNow is currently mainly accessible through a laptop and soon to be rolled out to tablets. American Greetings will be incorporating tablets to the field and is looking more into the mobile capabilities that New York has to offer.
Q: Does American Greetings have a CTI/screen pop mechanism to know who's calling in?
A: Yes, a CTI screen pop mechanism is utilized with CSM in the call center so the team is provided the caller's information before picking up the phone. The Cleveland SNUG was a great success with the audience giving us positive feedback on how insightful the presentation was. We were humbled by Kristen Downing's kind words about the positive experience with ServiceNow and INRY.
If you'd like to learn more about our ServiceNow CSM implementation success stories or methodology, please feel free to get in touch with one of our ServiceNow consultants for a personalized consultation.