This article focuses on the ServiceNow AI search feature and how it can help connect employees and customers with relevant and personalized results while maximizing productivity and reducing human efforts.
Enhance Search Experience with ServiceNow AI Search
ServiceNow AI Search is an innovative Generative AI (GenAI) tool that helps organizations prioritize technical data based on relevant individual employees' workflow. It can be deployed without compromising security and with basic administrative experience. ServiceNow has already rolled out similar generative AI capabilities via its IT support chatbot, Now Assist, which summarizes service ticket interactions using generative AI, as reported by CRN.
ServiceNow AI Search is powered by natural language processing (NLP), which analyzes user search queries' intent, utterance, and entity.

It adjusts results based on relevance and user engagement, utilizing indexed content and external sources for personalized results.

Admins can monitor search query trends, indexed sources, and configuration settings using the AI Search Analytics and Reporting Solution.
Users can utilize the search preview to test how AI Search results appear for them and configure AI Search for their specific use cases. They can use built-in analytics to track results over time, enabling them to refine and improve the results for a better search experience.
Drive Recommendations using ServiceNow AI Search
ServiceNow AI Search uses natural language understanding to provide relevant answers and recommendations, helping users find what they need to work more efficiently and effectively.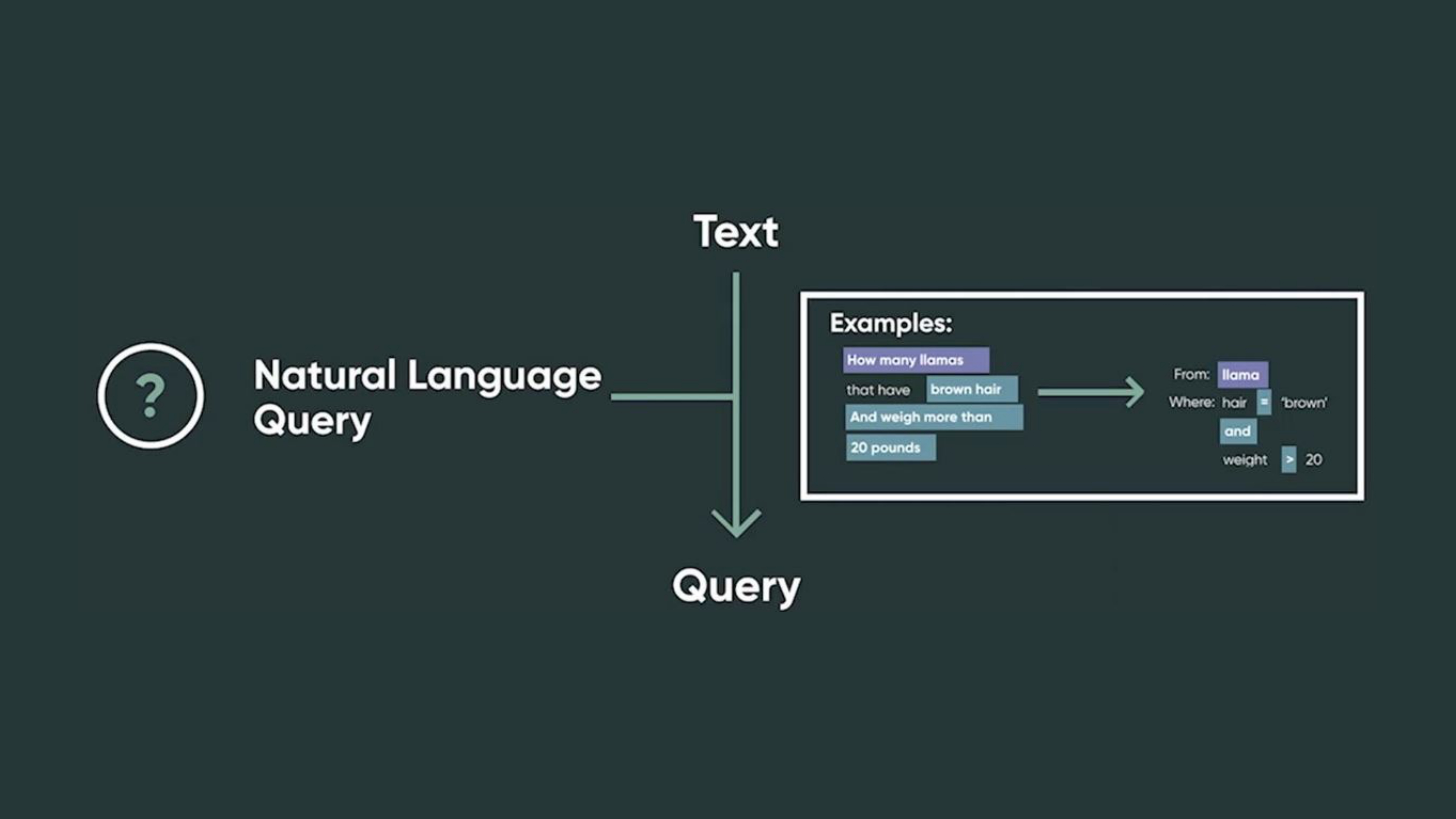 For example, when users type search queries in the portal or mobile apps, autocorrect suggestions appear based on user search history and trending search terms. This step enhances the search experience and increases productivity by eliminating the need to manually type the correct keywords.
Admins can also analyze search query trends, the number of indexed sources, configuration settings, and search results through interactive analytics and reporting dashboards. AI Search supports English, French, German, Japanese, and Spanish. Using lemma and Unicode normalization, it automatically detects and translates between these languages, ensuring consistent user experiences worldwide.
To get started, install the AI Search for Next Experience application in the ServiceNow Store. Then, follow the guided setup tasks to enable AI Search as your default search engine.
Automate Contextual Answers
Unlike other search engines that return results using keywords, AI Search understands the context of a query, provides more relevant outcomes, and reduces the need to manually filter or categorize search results.
Admins can control the search experience by setting up and managing search profiles. They can define the source of search queries and the linguistic characteristics of search requests, such as autocorrections.
Elevate Personalized Outcomes with Generative AI Capabilities
GenAI is embedded within ServiceNow's applications, including IT service management (ITSM), customer service management (CSM), and HR service delivery (HRSD). The Vancouver release will add two new generative AI solutions, case summarization and text-to-code, designed to help users eliminate repetitive tasks from their workflow.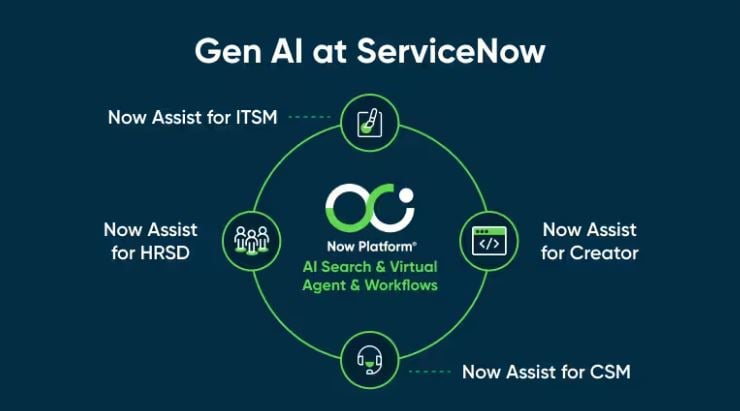 The solutions are powered by a domain-specific Large Language Model (LLM) built by ServiceNow and machine learning technology developer Hugging Face. This approach provides users with a trusted, privacy preserving LLM that uses data from their organization to produce outcomes. In addition, they have complete control over guard rails for input toxicity and bias thresholds to ensure that their outcomes are accurate and safe.
Leverage Analytics

to Augment Insights
With intelligent query features, ServiceNow AI Search improves the user experience for all IT, Customer Service, and HR users by providing content, personalizing information, and connecting search and interaction data.
For example, the ServiceNow Virtual Agent instantly provides users with a contextual summary of work history, saving time by cutting down on scrolling and manual processing. GenAI improves agent productivity by summarizing service ticket interactions into two or three paragraphs.
Search Analytics to Monitor Performance
Lastly, the AI Search Analytics dashboard allows application owners to view and monitor the performance of their search applications. It also gives them an understanding of their users' behavior and identifies improvement opportunities.
For example, the dashboard shows search usage and query trends, which can help with knowledge coverage and case build. This is particularly important for teams using GenAI to resolve tickets and improve KPIs. ServiceNow will soon have the capability to allow customers to import their own LLMs into the platform.
INRY, a ServiceNow Elite Partner, can help you embark on your AI journey the right way. We understand the unique challenges and needs of every industry. Our collaborative approach involves you in every decision, tailoring AI solutions precisely to your requirements. Get started with INRY today!