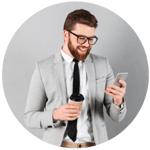 Borrower
Make it easy for small business owners to access forms, upload images, and submit applications via the web or a mobile app. They can look up frequently asked questions, check the application status, and interact with bankers and back-office teams through a single platform.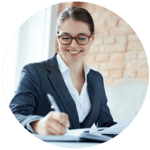 Banker
Make it easy for loan officers to capture complete information and relevant documents, and keep track of all applications. Bankers can interact directly with their clients for collecting additional loan documentation and send it to the right teams for processing.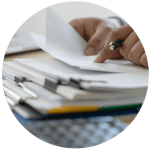 Back Office
Make it easy for the back-office staff to coordinate with loan officers for speedy approval of loan and forgiveness documentation. They can set up knowledge articles and update any information that is specific to borrowers and bankers as this program continues to evolve.