---
Helping Banks support Small Business Lending during the COVID-19 crisis
INRY in partnership with ServiceNow® developed the Small Business Loan Management app. The app is purpose-built on the ServiceNow platform to help Banks collect loan application documents securely using a streamlined workflow. In these times of shutdowns, when borrowers cannot walk into a bank or access scanners, this app allows them to submit digital applications. Banks can continue to use their existing loan processing systems, core banking systems, their internal compliance processes.
Loan application management​
Simplify your loan application process by creating enterprise-scale experiences for customers. Provide guidance, secure document upload, risk reduction, case workflow management and tracking for both customers and bank agents
---
Loan maintenance and forgiveness management​
Manage the complex forgiveness process. Streamline reimbursement requests, manage disputes, appeals and, if required loan repayment administration
---
Audit and compliance management​
Leverage the Now platform's high availability, performance, and data retention capabilities to provide a secure and permanent record of the case and workflow interaction between the bank, customer, and SBA
---
Insights and analytics​
Lending executives get a single pane of glass view into the progress at various stages in the process. Teams can manage and balance their workload effectively and provide seamless handoffs from one team to another
---
Maximize your opportunities with a digital solution that empowers everyone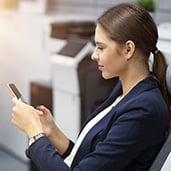 Borrower
Make it easy for small business owners to access forms, upload images, and submit applications via the web or a mobile app. They can look up frequently asked questions, check the application status, and interact with bankers and back-office teams through a single platform.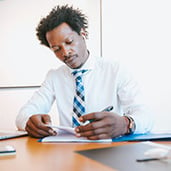 Banker
Make it easy for loan officers to capture complete information and relevant documents, and keep track of all applications. Bankers can interact directly with their clients for collecting additional loan documentation and send it to the right teams for processing.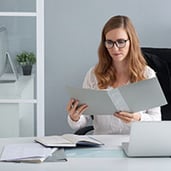 Back Office
Make it easy for the back-office staff to coordinate with loan officers for speedy approval of loan and forgiveness documentation. They can set up knowledge articles and update any information that is specific to borrowers and bankers as this program continues to evolve.