ServiceNow has recently unveiled its latest release - Vancouver. This highly anticipated release brings new features and improvements to enhance business efficiency and productivity.
As a ServiceNow Elite Partner, INRY has already immersed in the new upgrades to provide you with first-hand insights. Count on us to seamlessly integrate these enhancements into your business, ensuring you maximise ServiceNow's powerful new capabilities.
In this article, we will deeply dive into the Top 10 features of the ServiceNow Vancouver release and explore why upgrading to this version is essential for your businesses.
There's something new for everyone!
Riding the wave of the generative AI revolution, ServiceNow stands at the forefront. This ServiceNow upgrade introduces advanced automation features – leveraging machine learning and ServiceNow AI to automate routine tasks.
Generative AI Controller –

This framework efficiently links your instance with third-party generative AI providers and then uses the Generative AI's actions to drive solutions within the ServiceNow instance.
From scripting to flow designing and

even Robotic Process Automation (RPA), its influence spreads throughout the platform.

As of now, you can connect the controller to OpenAI and Azure Open AI, but the expandable framework allows you to seamlessly switch to future AI models once they are available in the market.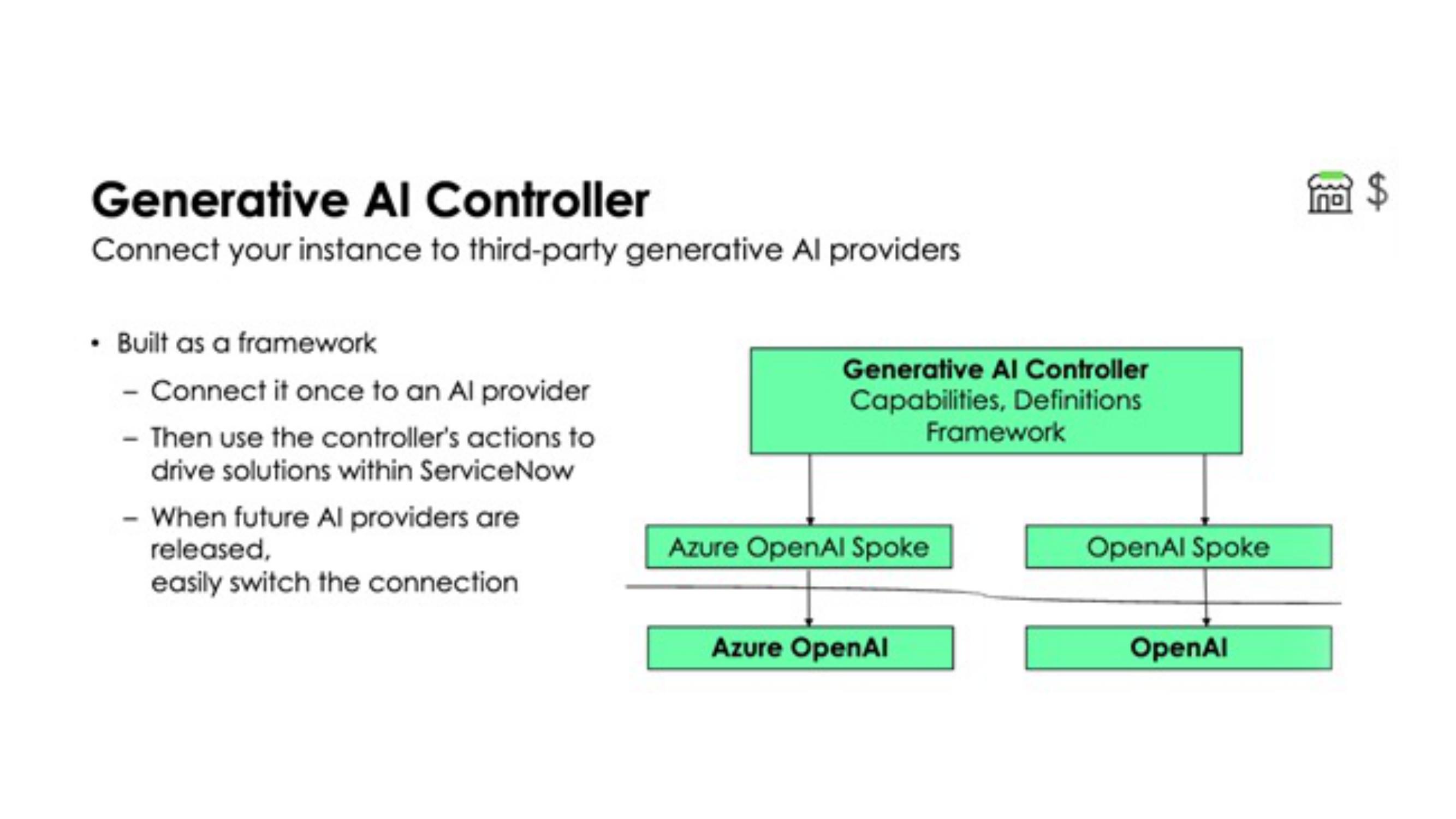 AI-powered search

– Users can now define facets to fine-tune searches by dynamically generating categories as Multi Select "OR" or Multi Select "AND" from the existing search results. The release further introduces "Now Assist for Search", building on the existing AI-powered search, ensuring relevant search results for internal agents and external customers.
Task Intelligence

– For those using IT Service Management, the Task Intelligence using machine learning is a standout. It helps predict incident fields and put incidents into categories, freeing up valuable time for your employees to focus on strategic initiatives.
Data Discovery for Now Platform Security

– ServiceNow has rolled out the

Data Discovery

app to find sensitive Personally Identifiable Information (PII) throughout the organization proactively and use it to classify, protect, and report on.
Workplace Connectors

– With this upgrade, get ready to balance employee preferences with the evolving needs of the business. Workplace Service Delivery's

Workplace Connectors

is a new framework that enables organizations to gather data from badging systems and then analyse it to present essential metrics through a Workplace Analytics dashboard. Operations teams can use these dashboards to view the average daily onsite headcount, trends over a certain period, etc. Using the new Map-Based

Space Administration

, space planners and administrators can make single or bulk edits to space attributes and allocation changes directly from the map.
Data Separation

– The

Data Separation app for Strategic Portfolio Management (SPM) controls access to important data based on a hierarchy. This ensures data privacy and security while providing granular control over access and permissions.
Compliance Case Management

– T

his app for Governance, Risk, and Compliance saw significant enhancements in the Vancouver release, making it easier to handle compliance cases through reporting, investigating, and resolving cases of complaints and breaches. It also allows users to initiate requests for policy changes.
Healthcare and Life Sciences Service Management Core – This industry-specific solution is designed to meet the unique needs of healthcare providers and life sciences organizations. With features such as patient management, clinical service catalog, and HIPAA compliance, healthcare institutions can streamline their processes, improve patient care, and maintain regulatory compliance.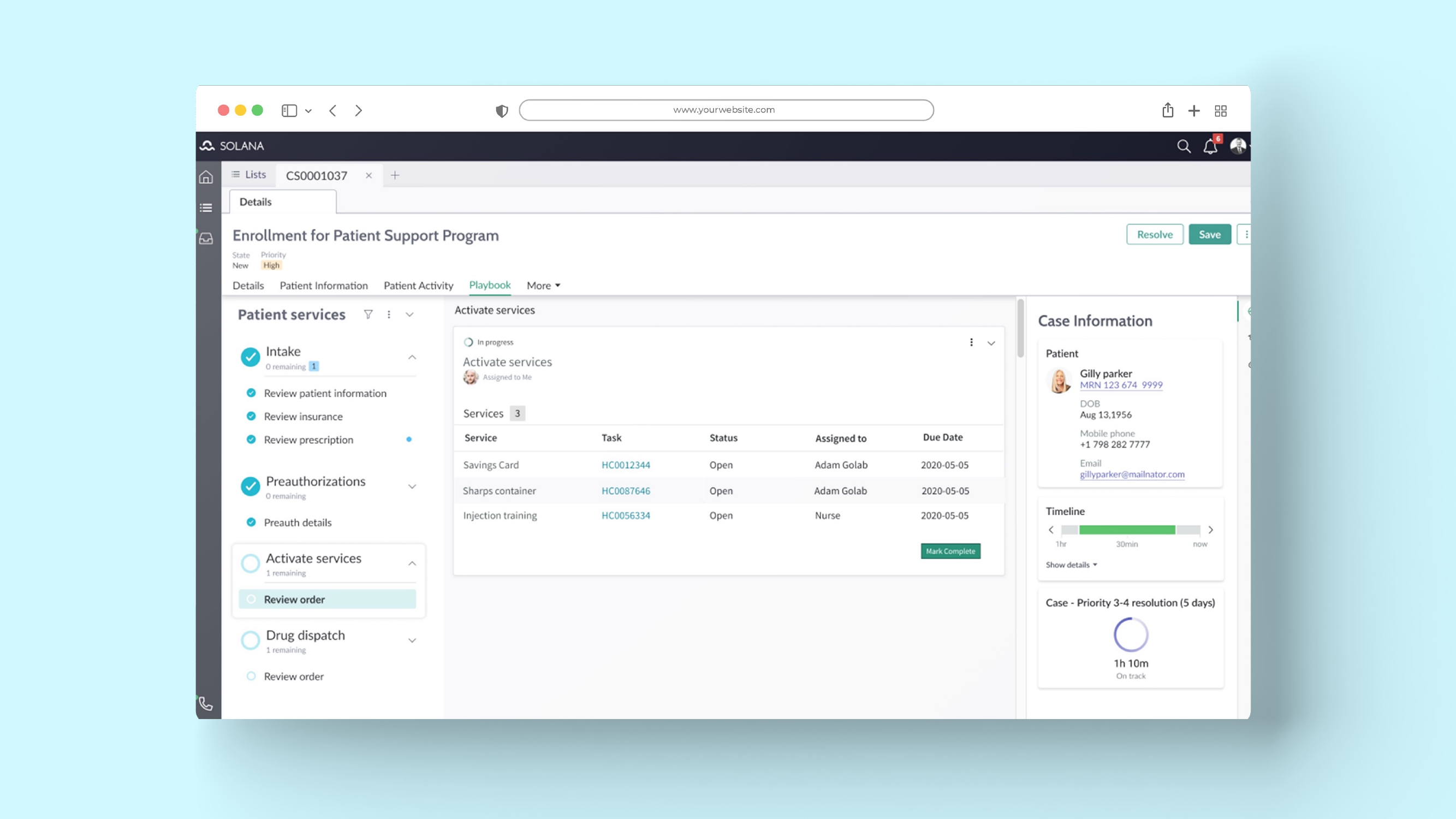 Text-to-code

– The new text-to-code feature using Now Assist offers developers of all experience levels several advantages by enhancing script quality, automating repetitive coding tasks, and reducing the time spent searching for or recalling code snippets.
Workflow Automation Engine - Additionally, ServiceNow Vancouver introduces a powerful workflow automation engine that enables organizations to automate complex business processes across departments. New spokes expand the platform's integration capabilities with external systems and applications. This facilitates seamless communication and data exchange, enabling businesses to leverage their investments and enhance overall operational efficiency.
Upgrading from Utah to Vancouver can give your business a competitive edge by unlocking new capabilities. For comprehensive information, we recommend reviewing the ServiceNow Vancouver release notes. Seize the opportunity and elevate your business game with the ServiceNow Vancouver upgrade today!
Are you looking to upgrade to ServiceNow Vancouver? INRY provides a team of dedicated consultants who can assist you through every stage of the upgrade process. Contact us to know more.