In this article we'll cover:
As per a Mckinsey report, on an average employees spend over 9.3 hours per week searching for and collecting information. If employees are busy looking for information for hours on end, productivity related to their core job is severely affected. Automation, by way of using tools such as employee self-service (ESS) portals, is a much needed intervention to curb timely searches for data. This can help organizations tap into their core competencies and achieve higher productivity.
Organizations of all sizes in diverse industries are now relying on employee self-service portals to help them streamline and automate a range of internal management processes. ESS portals enable organizations to decentralize HR functions, and often Knowledge and Communication related processes as well. With self-service portals, employees have easy access to human resources related information and processes such as benefits, taxes, salary slips, etc. which might typically require an employee to spend time away from their desk to clarify simple issues.
An employee portal is accessible only by employees of the organization. Current forms of the Employee Self Service portals have diverse applications, including:
Simplifying management of HR functions, such as payroll, tax slips, etc. ESS portals function by giving all employees their own personal login credentials to access and edit their own personal information; making it secure and easy to refer to such information on demand.
Streamlining internal communications. Simple tools such as announcements, calendars, sign-up events, and discussion boards need to be compiled in one place while being easy to create and maintain.
Easier knowledge management. Employee portals are ideally a repository of all the reports and data the organization may have gathered for easier knowledge sharing.
Collaboration. An effective ESS platform should enable users to connect their queries with topic experts, specialists, or simply people with experience in that particular project domain.
Process automation, including but not limited to expense management, supply management, etc.
On-boarding and virtual training of employees.
Given such an extensive range of functionality, having the best suited portal solution becomes crucial to the internal processes. Selecting a partner for your employee self-service solution is a decision that will impact your employees and indirectly your organization's overall productivity for the next several years. It's a process that requires close scrutiny of company specific needs, in order to deploy the best available solution.
Key considerations when designing or customizing your ServiceNow HR portal (with examples)
a. Functionality, which essentially refers to the range of functions for the employee portal. This functionality is derived from widgets, which include but may not be limited to Knowledge Articles, HR Catalogs, Announcements or Communication material, Profiles of Employees, Project Reports and Status, Company Events, or Photos.
Additional key internal processes may include Learning Management, Knowledge Management, Performance Management, Time and Expense Management, among others as shown below in the ServiceNow HR Portal implemented by INRY: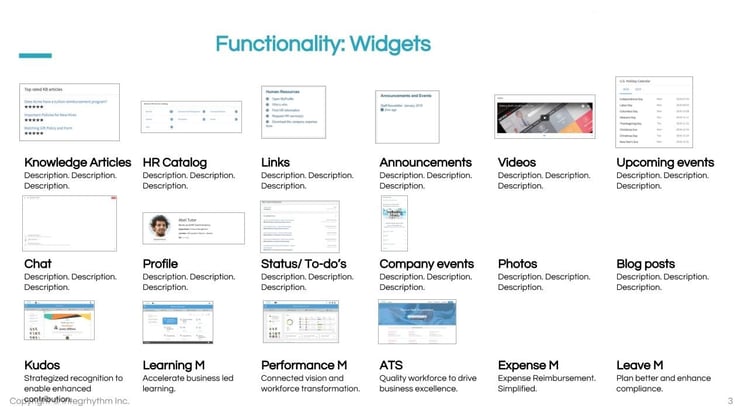 b. Usability is what the organization would like to derive or behavior they want to achieve by implementing the portal. For example, an action based approach would be the most suitable for workforces with a high volume of remote employees.
INRY is an Elite level ServiceNow partner. Our HR solution based on the ServiceNow platform offers at least six different user interfaces based on the kind of usability the clients want to derive from their platform and the manner in which they want to engage with their employees.
6 ServiceNow HR service portal user interfaces
i) Action Based: Where employees can take action based on the options presented. This option requires a readily available catalog of information and options. For example, accessing the employee directory, managing expenses, managing leaves, etc.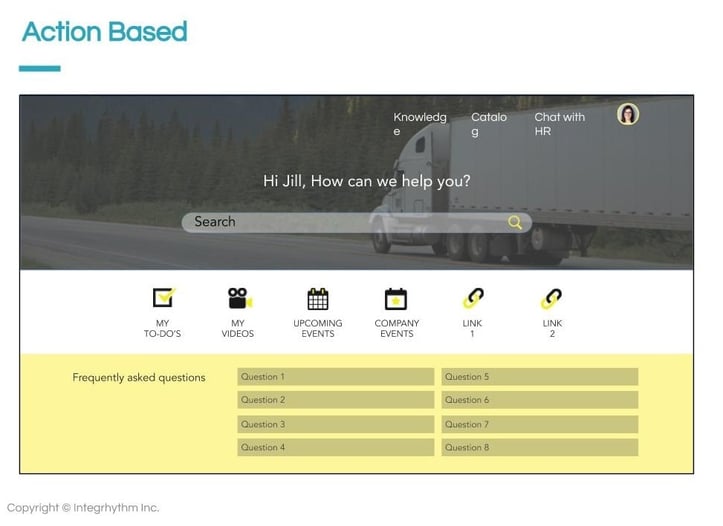 ii) Search Based: In this approach, employees look up information through the search function.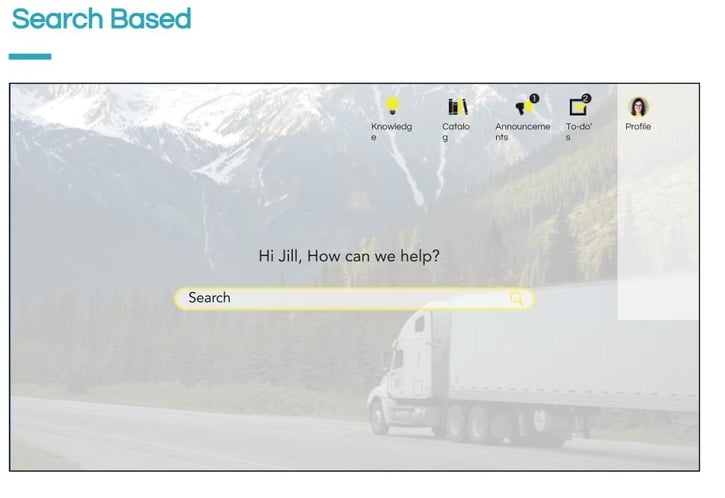 iii) Employee engagement oriented: This approach helps deploy corporate communication easily by engaging the employees. However, content needs to be updated regularly.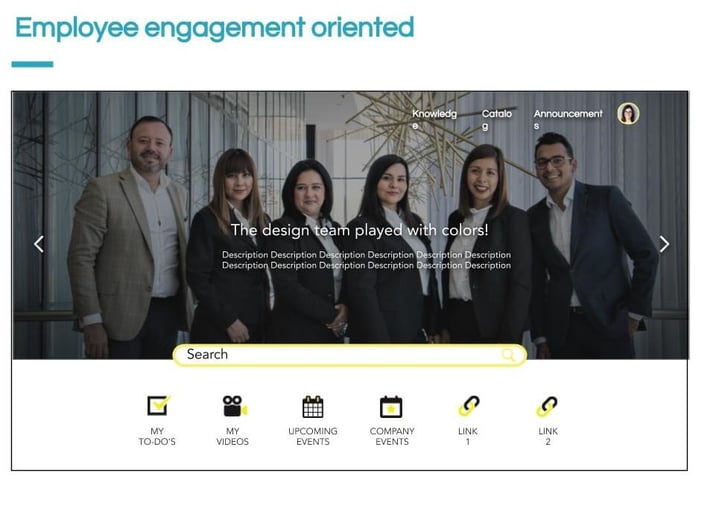 iv) Action + Engagement: This is best suited for deploying internal communication while also offering an action based interface.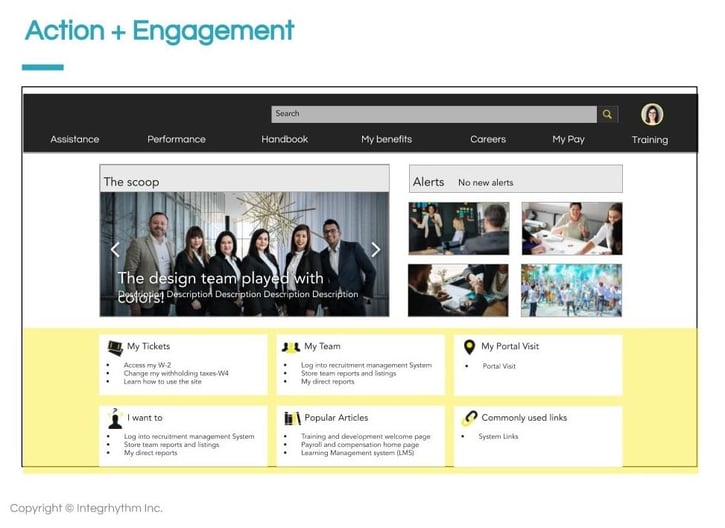 v) Engagement + Search: Employees have an option to use search function while companies achieve employee engagement as well.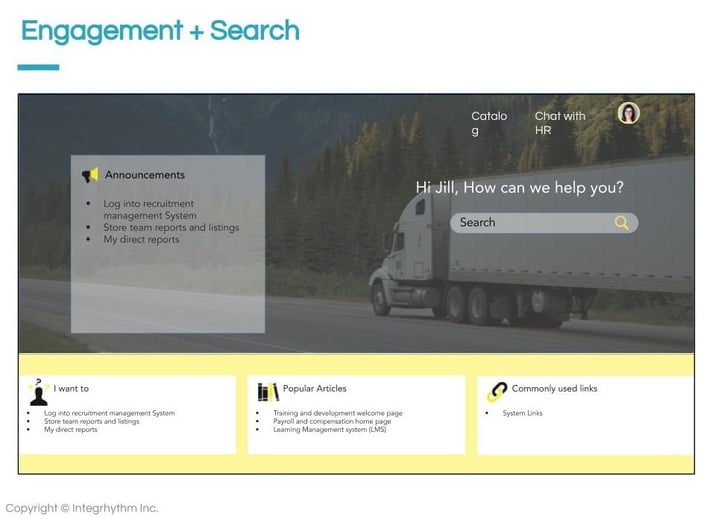 vi) App style: An app style interface offers its users easy access to all content. Note - a developer may be needed when making changes.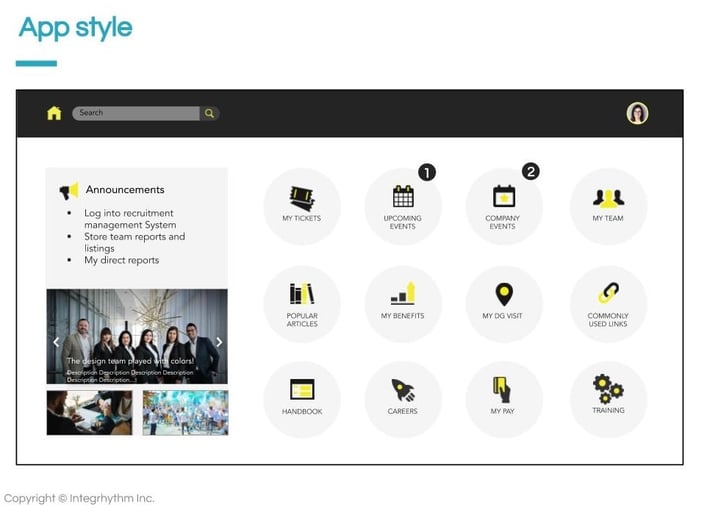 C. User Interface, essentially refers to the overall appearance and functionality, with regards to the colors used, logo sizes and placement, and overall look and feel of the portal.
Ensuring that these factors are well thought out and implemented make for a comprehensive and effective solution.
A fortune 500 retailer successfully insources its HR service delivery
INRY implemented the ServiceNow HR Service Delivery solution for a Fortune 500 Retailer and helped the organization regain control and streamline HR operations.
The key challenge in this case was the outsourced and outdated HR technology employed by the organization, which presented many issues for the large group of tech-savvy employees they had. In terms of the approach towards implementing a better suited solution, INRY conducted several collaborative workshops with the HR team to understand and structure processes such as employee relations, payroll, leave of absence, restructure, benefits, compensation, and tuition reimbursement.
Eventually, coupled with a tailored implementation of the ServiceNow HR Service Delivery, INRY helped the client achieve higher productivity by implementing an effective self service HR portal.
Benefits of the new system included:
a) Providing employees with a single starting point to look up information along with self service for support functions and submit requests.
b) Providing leadership with real time insights which can be used to measure, analyze and constantly improve HR efficiency.
c) A smooth, efficient and engaging experience for all employees throughout the implementation process by way of INRY's PASS methodology.Having a comprehensive solution for all HR related information and service requests significantly reduces the case volumes as the information is readily available within the platform and all employees have login access to the same information.Read The Full Success Story Here
INRY's approach to building self service employee centers with ServiceNow
Through INRY's Self Service Employee Center solutions, organizations have the option to custom brand their HR service centers with user friendly and intuitive interfaces by leveraging the ServiceNow platform. Organizations are free to choose from existing templates or have one designed specifically for their needs.